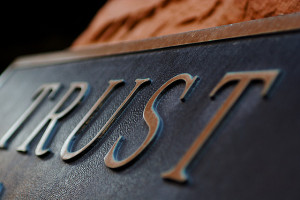 Have you been sued by National Collegiate Trust in New Jersey? You're not alone – many people are being sued by this entity over their student loans. For awhile, earlier this year, National Collegiate Trust had stopped filing lawsuits in the State of New Jersey. But they've started back up again – and if you're one of the latest victims, you should take quick action to resolve the case.
Most people don't know what to do when they've been sued. If you received court papers, the number one thing that you should do is get an attorney. Court papers can arrive to you by mail or through someone visiting your home. The papers can be legally served on anyone at your last-known address who is over the age of 18, not just on you personally.
DON'T WAIT. If you receive court papers and you don't take quick action, that's when you need to start preparing for a possible wage garnishment or bank levy. If you wait too long after getting court papers, it can be difficult to fix the situation that you may find yourself in.
HAVE YOU BEEN SUED?  If so, you should contact an attorney for help. I have experience handling National Collegiate Trust lawsuits. Please call Jennifer N. Weil, Esq. at (201) 676-0722 to discuss your case.